Welcome to Mid Atlantic Native Plants!
... a wholesale, organic practice, native plant grower specializing in native plants of the Mid Atlantic Region and eastern seaboard.
Offering native bare root trees, shrubs, perennials and ferns, as well as organically grown plug trays of native wildflowers, perennials, pollinator plants, wetland plants, grasses and cut to order native live stakes.
We're glad you're here!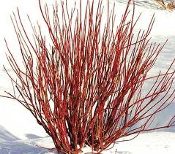 Wholesale pricing is based on quantity.
Additional discounts may be available for single species quantities of 1000 or more. Please contact us with inquiries for bid quotes & contract grows.
While we are primarily wholesale to the trade, as a courtesy we welcome orders from everyone, including non-profit organizations, educational institutions, homeowners and anyone else interested in native plant species.
Before you order, please review our Ordering/Shipping Terms & Conditions.
Orders are shipped via UPS or common carrier. You will receive tracking once your order is processed for shipping.
We allow local pick ups for local Virginia RESIDENTS in the immediate area; the Middle Peninsula, Northern Neck, Richmond Metro and Hampton Roads. There is a $10.00 service fee.
Current Shipping Time Frames:
Plug Trays Available for Shipping Now are shipping within 1-3 weeks from the date of your paid order.
Bare Root:  Weather depending native bare root trees and shrubs are dug and shipped while dormant, late -November -early April.
Native bare root perennials and ferns ship (weather depending) mid October -early April.
Why Mid Atlantic Natives? 
Established in 1985, we specialize in plants native to Delaware, Maryland, New Jersey, New York, North & South Carolina, Pennsylvania, West Virginia and our beloved home state, Virginia.
None are ever taken from the wild.
Our native plant inventory contains only those native plant species that were existing in northeast North America before European settlement. We do not offer cultivars.
We have ALWAYS been neonicotinoid free.
We are an organic practice propagation nursery and have been since our beginning in 1985, it's not a new thing for us to use as a marketing bullet point. It's our way of life! We are proud to provide the resources to maintain a healthy environment for all Earth's creatures. We utilize biological pest control, and OMRI or USDA certified organic herbicides, pesticides, and fertilizers. Even our propagation soil is OMRI certified. If you want to know the products we use, it's not a secret! We think it's important to share! E-mail us! sales@midatlanticnatives.com
Mid Atlantic Natives Inc.
(By appointment only.)
4238 Buckley Hall Road
Cobbs Creek, VA 23056
General ??
(757)-695-1607
Bids/Contract Grows:
(443)-831-2986
Toll Free
(844)8-Natives
There is a minimum order total of $150.00. (Total for all plants combined before tax) ( 5.3% for VA residents only) and Shipping.

Netherland Bulb,  Izel Plants, Prairie Moon Nursery, Wildflower.org,